At STIGAB, we have a wide range of products that can be used in different applications. Below you can see some examples of how our sensors can be used.
Mobile cranes
In mobile cranes, the requirement for safety is high and many of the crane's movements are today automated, which places demands on the built-in sensors that are used. Stigab can here offer solutions that meet the requirements based on current standards (IEC 62061 and EN ISO 13849) to handle functions such as:
- Positioning of support legs
- Extension and angle of the crane's telescopic arm
- Height / angle positioning of control cabin
---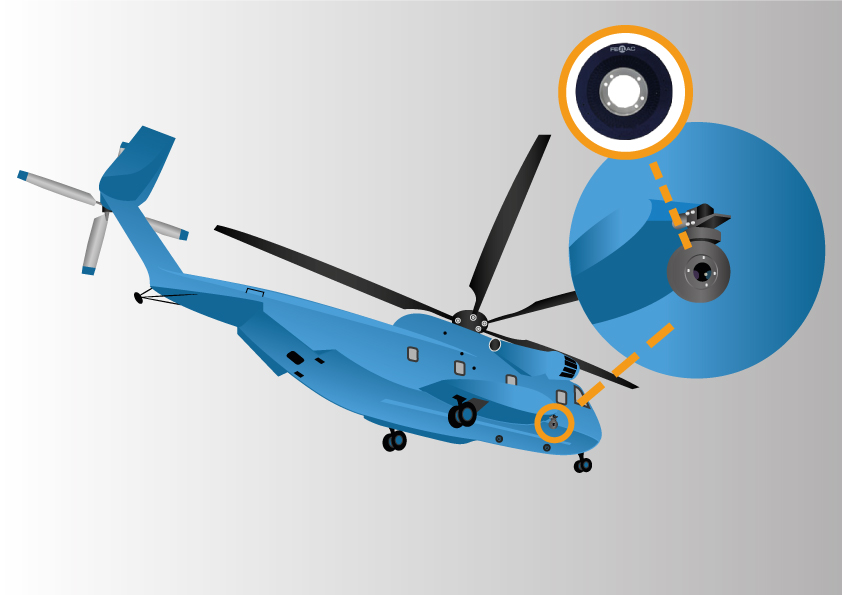 Surveillance systems, gyro-stabilization, and gimbals
There are a number of applications that require a 360° rotation. At the same time it is a must to get a high measurement accuracy of the angular value. Our inductive hollow shaft sensors from the ASI series provide high measurement accuracy and, thanks to their compact design, are easy to integrate into a variety of applications. Thanks to the contactless measurement, without mechanical wear parts, an incredibly high service life is also achieved.
---
Length measurement
By using an encoder in combination with a measuring wheel that is rolled directly against a material in production, we can in a simple way offer the opportunity to measure the speed, position, and length of materials such as fabric, wood, plastic or metal. This is a simple and practical way to, for example, perform accurate length cutting of boards.
If you want to see the full range of our sensors click here or contact us!