EAO Buzzer: Series 61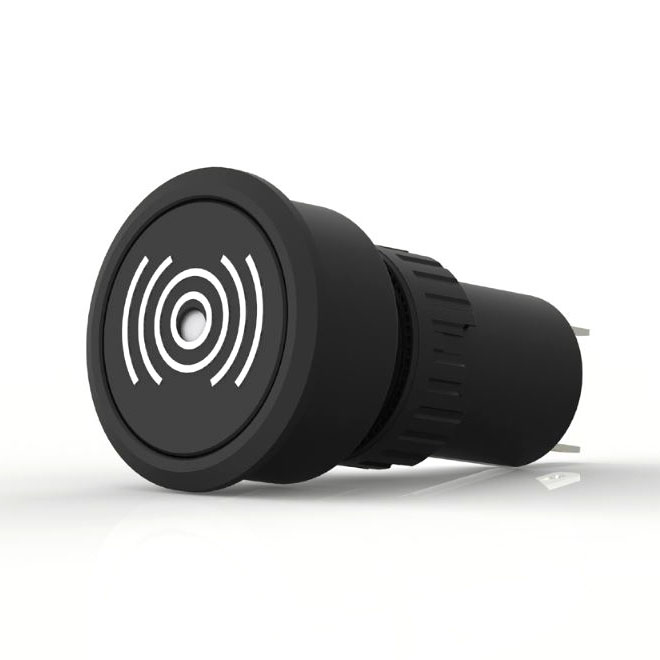 The modern flush-mounting design matches the front appearance of EAO's Series 51, 61, 71 and 84. This enables a variety of flat pushbuttons to be combined in the same control panel while optimising the aesthetic appearance.
The innovative buzzer is especially suitable for machinery control panels, and is guaranteed for safe, reliable operation at temperatures of – 25°C to + 55°C, even when exposed to spraying water.
Manufacturer: EAO
Technical data
| | |
| --- | --- |
| Frequency: | 2 kHz |
| Soundpreessure |   |
|   IP 40: | 88 dB (A) @ 0.1 m |
|   IP 65: | 82 dB (A) @ 0.1 m |
Dimensions